12 ZIPLINES WITH AN EPIC 280M FINAL RUN
2 NEW ZIPLINES NOW OPEN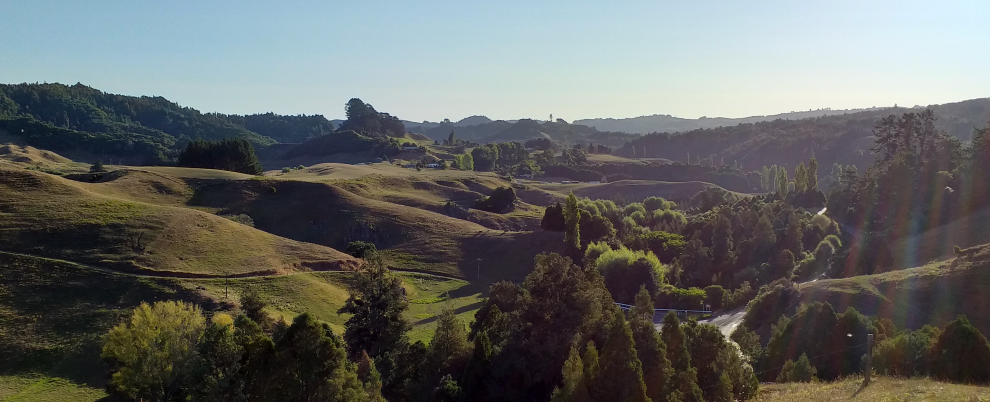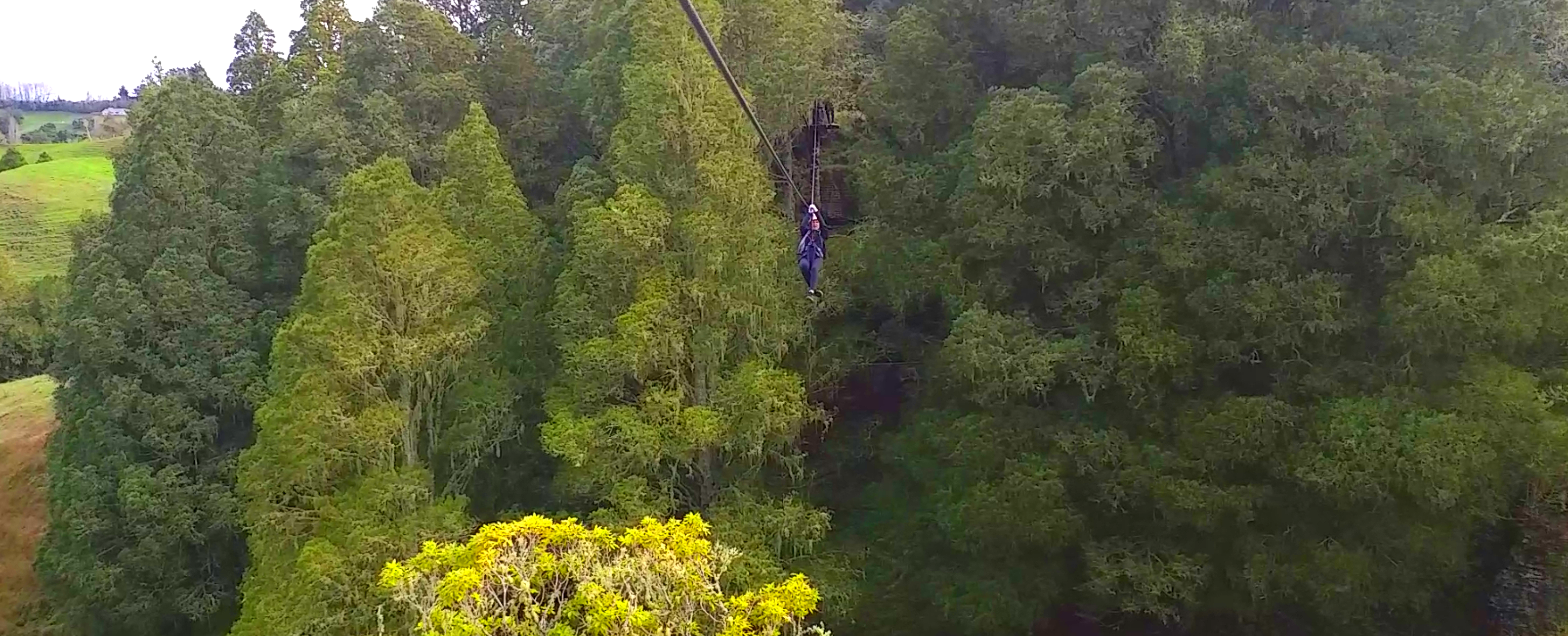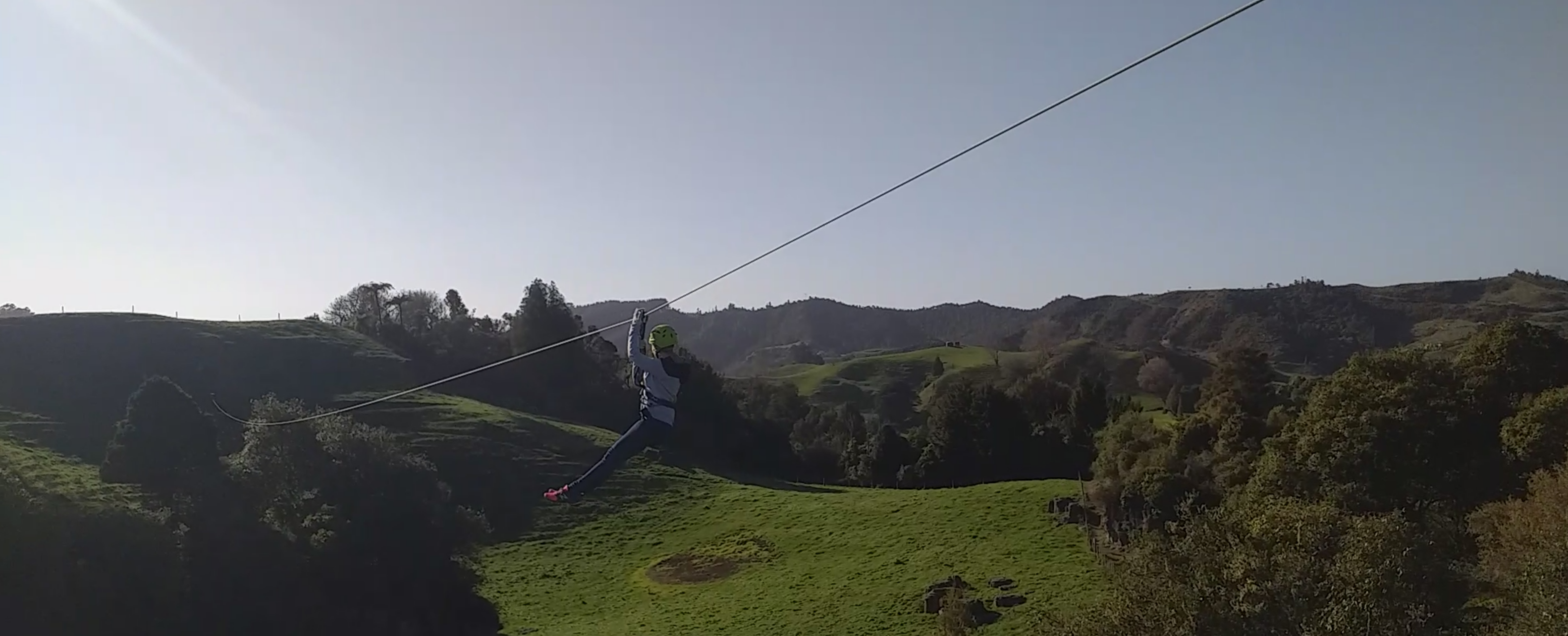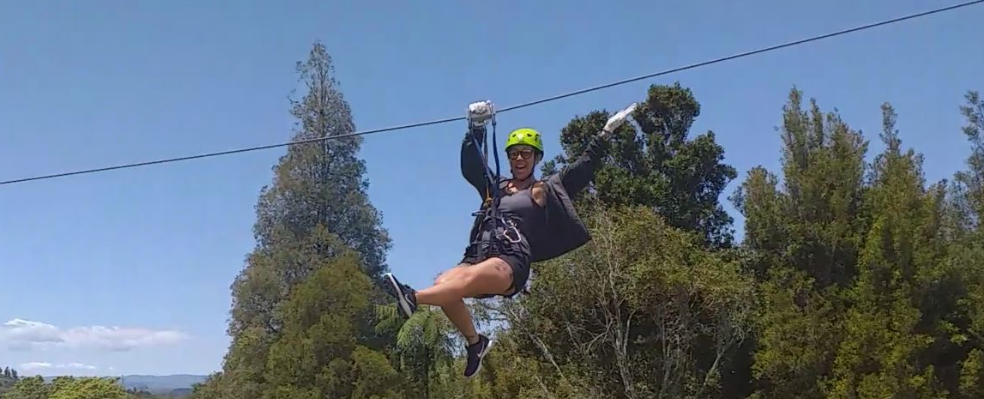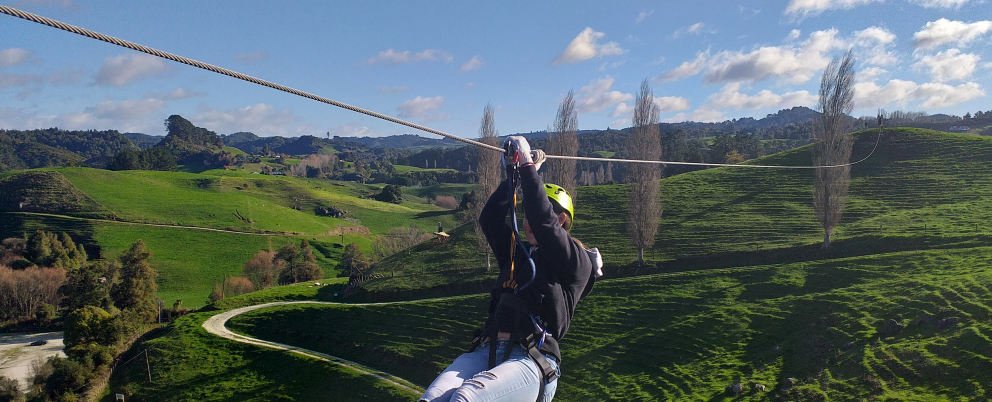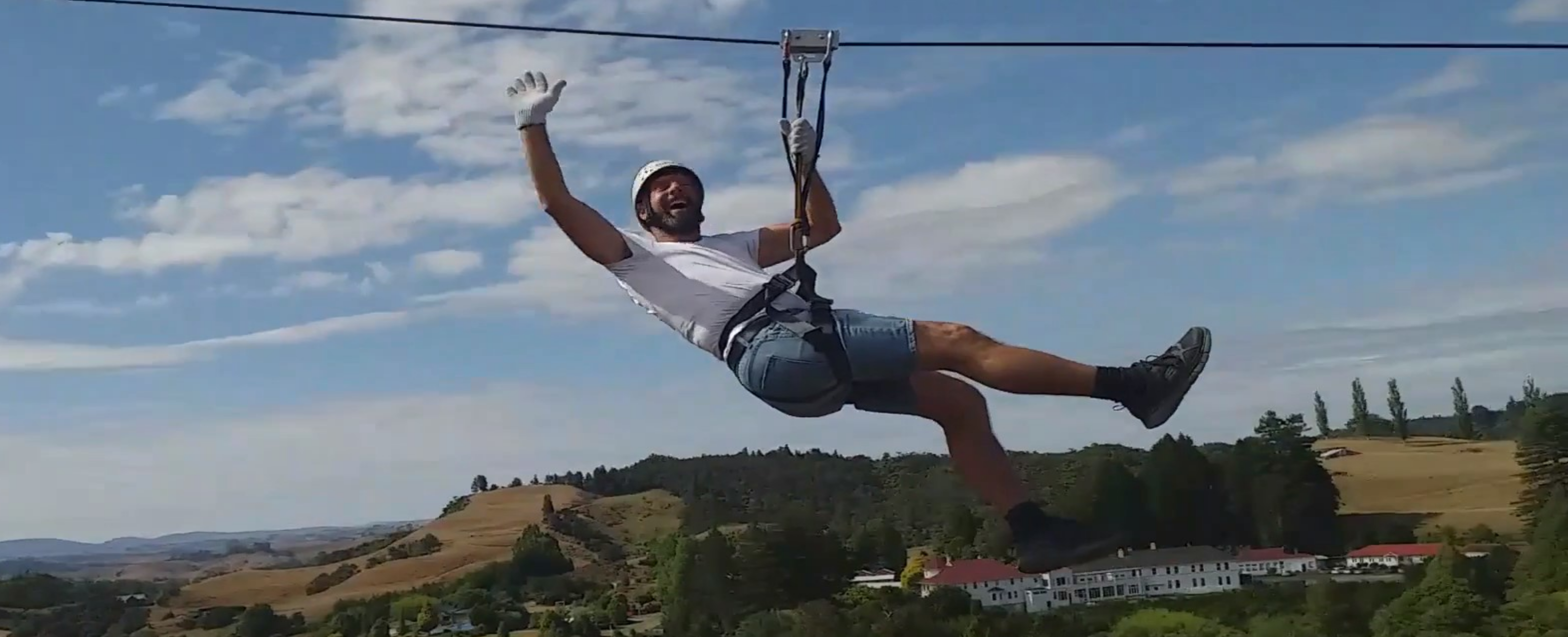 GUIDED ZIPLINE ADVENTURE IN WAITOMO
- Learn to control your own zipline gear
- Under the care of professional guides
- Fly through native trees and limestone bluffs
- Soar above beautiful Waitomo views
- Surrounded by 1000 years of Maori history
- learning unique Waitomo geology
- 1.5 hours of action packed fun
- Opposite the main Glow Worm Cave
---

PARK MAP


---

BOOKINGS
$85 adult - $55 child (U18) - $245 family - $65 NZ Student

It is best to book online to ensure your trip will go ahead as sessions with no bookings may be removed. Bookings generally can be at the times of 10am, 12pm, 2pm & 4pm. When quiet outside of holiday periods we may only make available limited sessions unless requested otherwise. If we are onsite you may be able to book up to 15 min before the session time. Weekend sessions often book out so get in early with bookings. To check the available spaces on the booking calender click book now and click on the attendance date. If you would like to book a different session not currently available please contact us with your request.
ADULT ENTRY - $85
18yrs old and up / max 120kgs.
CHILD ENTRY - $55
Min Child age attending with a family is 8 years old, the younger children will need an adult to actively help. Child groups should be over 10yrs old (children 10yrs and under normally can't operate the gear for themselves and will require a participating adult for each child), U16s require at least one participating adult with the group.
FAMILY PASS - $245 (spectators are free)
2 adults & 2 Children, Spectators can follow along and view the activity enjoying the wonderful views.
For large groups bigger than the online booking availability please contact us
@ info@waitomocavesziplines.co.nz we can cater for up to 20 people per group session.
VOUCHERS - BUY NOW
---

ABOUT US
Our ziplines are designed to give participants active use of the zipline gear. Guides will teach you everything you need to know and will be with you along the way. Some English or a translator is required .
You will be navigating around trees and on small platforms. We start off ziplining at a low level to get you confident using the gear and controling your speed before heading higher and longer. Our last zipline is 280m long and superfast where the guide will be in control of your stop.
Clients are required to follow instructions unassisted so there is potential for serious harm to occur should safety instructions not be followed. It is a physical activity involving some impact into padding and swinging at the end of the ziplines so there is potential to flare any pre existing medical conditions. Please check with your doctor if concerned and particular care should be taken with knees, ankles, hips, shoulders, necks and backs.
Helmets will be supplied.
There is some up hill walking involved so while you are not required to be fit, you must be mobile to walk up hill and on uneven ground.
If you choose to stop participating during the activity and not complete all the ziplines, we cannot offer any refund.
Any one under the influence of drugs or alcohol will be turned away.
---

GLOW WORMS

After your trip and as evening descends there are also short riverside walks in the Waitomo area that have glow worms lighting up the way. These are unguided night time walks free for the public to experience.
Contact us
---
027 2522929
info@waitomocavesziplines.co.nz